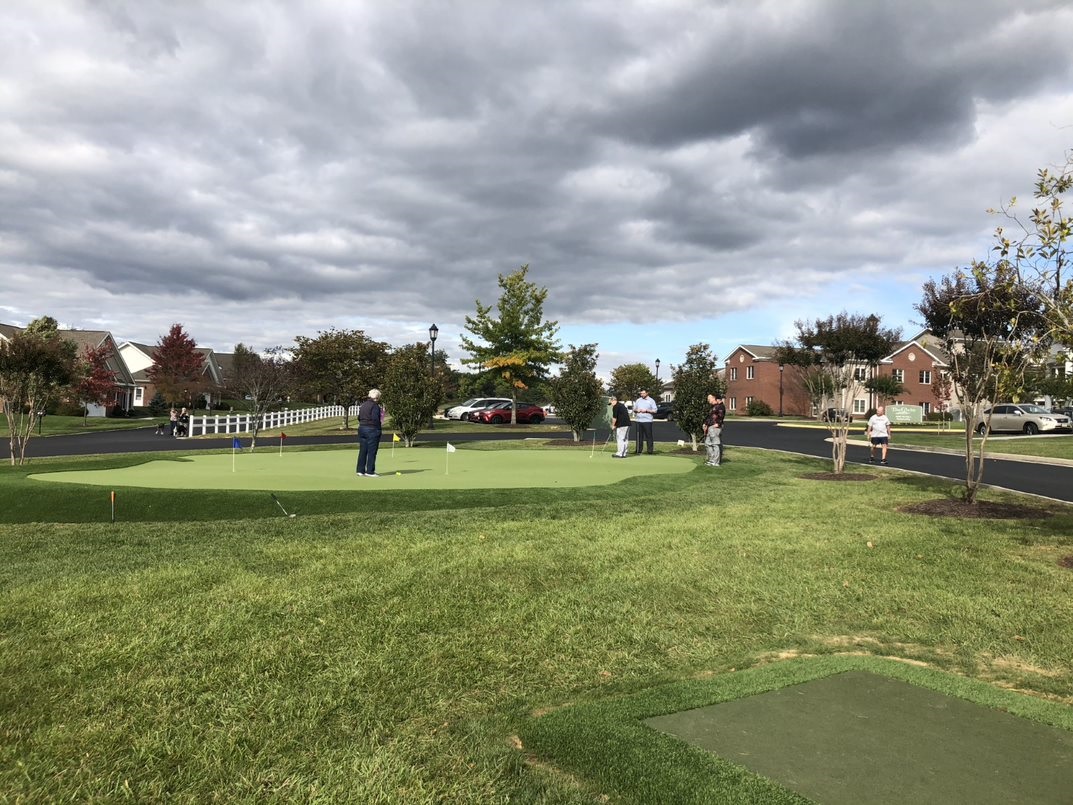 Golf, Cornhole Tournament Winners Announced
The 4th annual Glebe Memorial Green Short Game and Cornhole Tournament took place October 22–23. The Virginia Baptist Homes (VBH) Foundation is excited to announce that participants raised a total of $7,800—a record-breaking amount—for The Glebe Endowed Fund for Benevolence.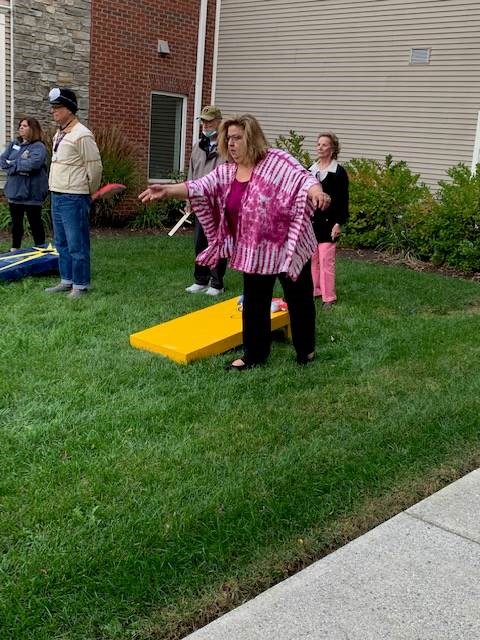 Gifts to this fund are invested and grown, with earnings used to support the current benevolent need at The Glebe. This year, the Foundation is on target to provide more than $110,000 to residents in need in the community.
This year's tournament, which is organized each year by resident Pam Renga, was held in memory of Glebe resident Virginia 'Flash' Reynolds and Pam's cousin, Dr. Earlynn J. Miller.
"Despite challenges and delays as a result of the ongoing pandemic, it was a true joy to come together in support of residents in need," said VBH Foundation Vice President Jodi Leonard. "The event's success is a testament to Pam and her committee's tireless efforts for which I couldn't be more grateful."
A 70s-themed awards ceremony was held on October 23. The winners are as follows: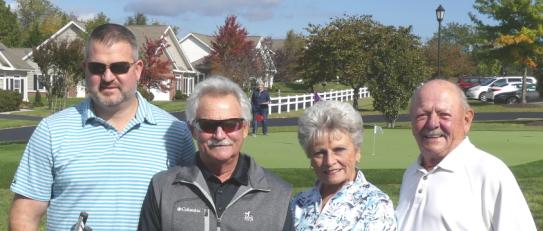 Short Game Golf
First Place: King Team — Joel Marner, John King, Brenda Harvey and Osby Harvey
Second Place: Fischbach/Barnett Team — Diane Buchanan, Larry Fischbach, Suzanne Barnett and Earl Johnson
Third Place: Smith/Barham Team — Justin Barham and John Rader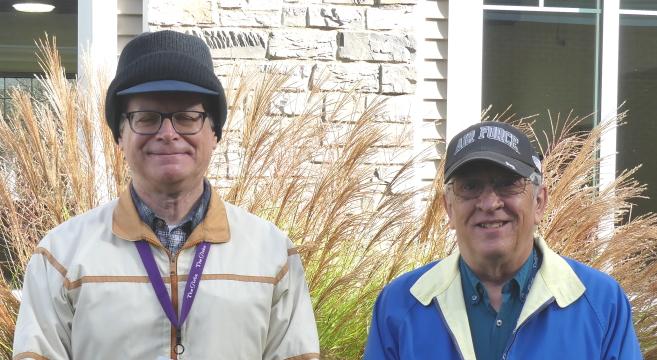 Cornhole

First Place: Louis Adams and Mark Deardorff
Second Place: Hilde Spitz and Ivy Renga
Third Place: Ellen D'Ardenne and Beverly Able
The Foundation team and tournament committee members are grateful to the following sponsors: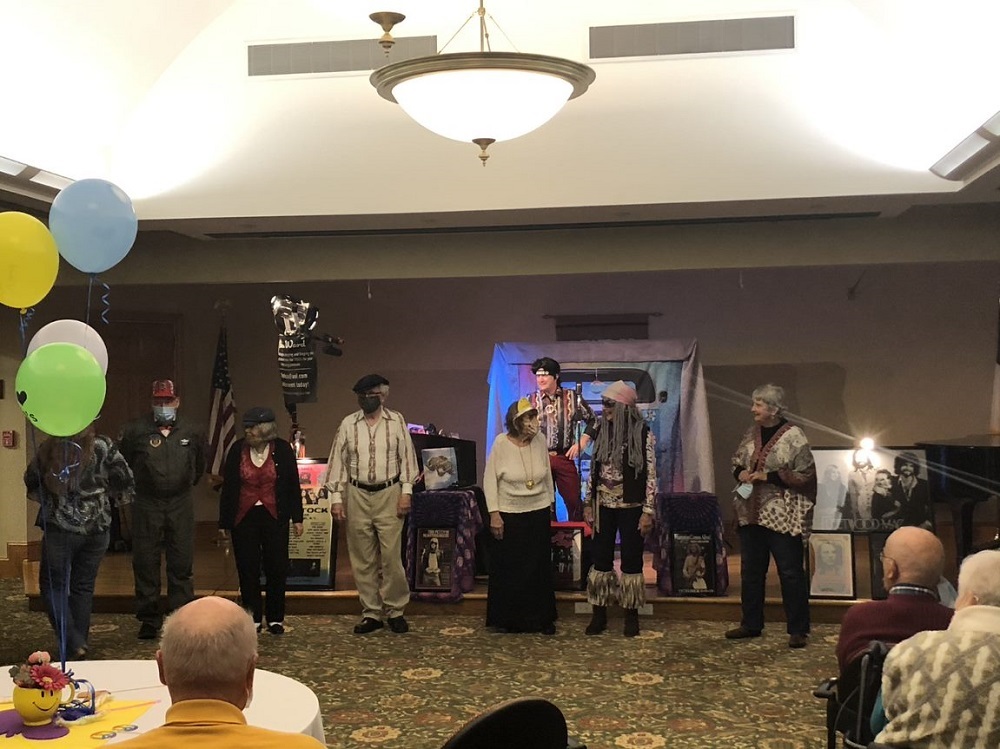 Abuelo's
Bellacino's
Blue Hills Golf Club
Café Asia
Cavalier Automotive
Country Corner Farms
Domino's Pizza
Donnie D's Bagel and Deli
Dragon Run Farm
Food Lion
Heritage Family Market
Ikenberry's Country Store
J & J Fashions
Krispy Creme
Kroger Bonsack
Kroger Daleville
Lentini's
Marston Salon
Montano's International Restaurant
Pancho Mexican Restaurant
Panera Bread
Penelope
Red Palace
Pamela Renga
Ivy Renga
Rodeo Chico
Sal's Italian Restaurant
The Glebe
Three Li'L Pigs
Tizzone/Taphouse