Dementia-Friendly Holiday Gifts and Crafts to Make This Holiday Season
The holiday season can feel different when someone you love is dealing with the challenges of dementia. At The Glebe, we're here to support you in finding heartfelt ways to celebrate the holidays together. We put together a list of simple holiday gifts and crafts for seniors with dementia. You'll have fun working on these crafts together, and as a bonus, family and friends will appreciate the classy holiday gifts you create.
1. Beaded Jewelry
Choose from an assortment of decorative beads at a craft store and buy leather or suede cording to string beads onto a necklace or bracelet. Have fun with festive colors or holiday-themed beads to make a gift that matches the season perfectly. This is a great hands-on activity for people with dementia who enjoy the tactile experience of working with beads.
2. Map Coasters
Create DIY coasters featuring maps of your loved one's hometown or past travels. Use the top edge of a large drinking glass to trace around and cut circles out of old maps. Cut the same number of circles from a sheet of cork that's one-quarter to one-half inch thick. Use spray adhesive to attach the maps to the cork sheet and press under a heavy book or other weight to ensure a tight seal.
3. Red Beans and Rice in a Jar
Round up your family's favorite spicy beans and rice recipe and then team up with your loved one to assemble the dry ingredients for the recipe into mason jars. Print or write the recipe instructions on a small card and attach it to the jar with ribbon or twine.
4. Decorative Rock Paperweights
Make ordinary rocks into fun decorations! People with dementia may enjoy sorting through smooth rocks and choosing the best ones for paperweights. Using paintbrushes and paint, you can work together to decorate each rock with holiday colors and simple designs (stars, trees, mistletoe, etc.).
5. Flaxseed Warming Pillows
A flaxseed pillow is the perfect gift to keep loved ones warm on a cold winter's night. It can be warmed in the microwave to provide comfort and relief from a sore neck or back. Your loved one can help with the steps of selecting the fabric and filling the pillow with whole flaxseed and dried lavender for a calming scent. As a final step, sew the pillow closed using a sewing machine.
6. Homemade Snow Globe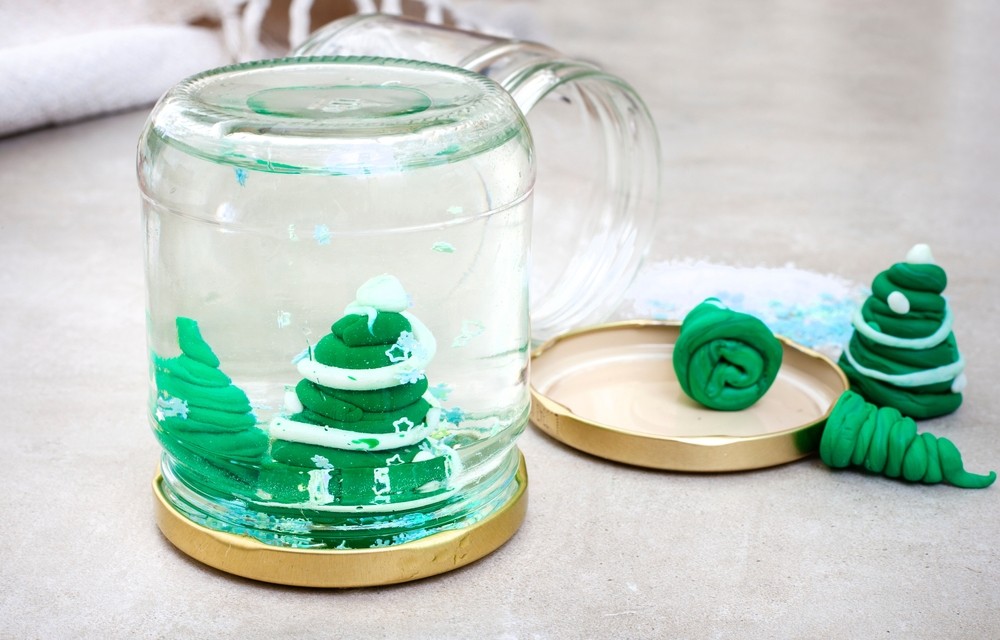 Get in the holiday spirit while making a delightful gift for children and fun-loving adults of any age. First, choose a jar and a waterproof object to secure inside of it, like a plastic toy. Then use super glue to attach the object on the inside of the jar lid. Fill the jar with water and add a splash of baby oil. Finally, add one to two teaspoons of glitter and secure the lid. Shake the jar and watch it sparkle.
7. Earbud Holder
This craft is easy to make and a clever gift for grandkids, teenagers, or anyone who wears earbuds. You'll need a circular mint case large enough to fit a coiled pair of earbuds. Decorate the outside of the mint case using patterned scrapbooking paper to cover the label. Then punch two holes in the side and run a key ring through it with a clasp or carabiner so it can hang on a backpack.
8. Herb Garden in a Coffee Can
This craft can help people with dementia share a love of gardening with others. First, prepare the coffee tin by removing the label and spray painting it bronze, white or another color. Apply chalkboard paint in an oval shape on the side of the tin so you can write the name of each herb. Add potting soil and plant the herbs together with your loved one.
9. Themed Gift Baskets
Creating a gift basket of favorite things can bring back fond memories and help your loved one stay connected with family fun. For example, you might help them assemble a "movie night" basket filled with classic movies, microwave popcorn and candy, or a "game night" basket with an assortment of favorite family games.
10. "Sea Glass" Decorative Vase
Here's a craft that elevates a simple flower vase with a pop of color. Look for clear glass vases at the thrift store and give them a new look by coating the outside with a mixture of school glue and food color. The end result is the matte, muted appearance of sea glass.
11. Hot Chocolate Mix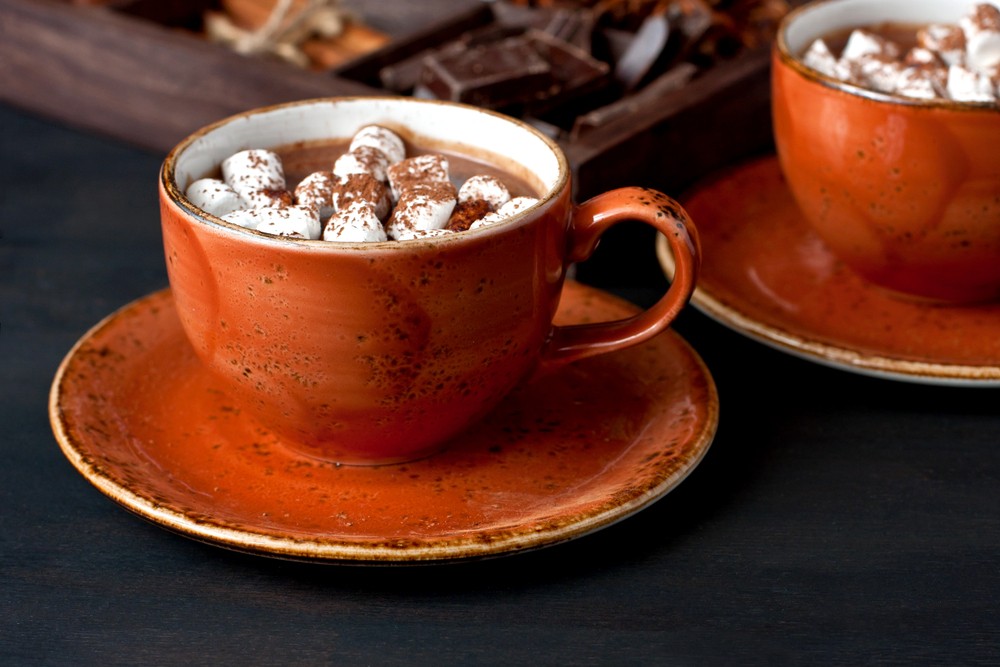 Help your loved one give a gift that makes a sweet treat! You'll need powdered sugar, unsweetened cocoa powder, sea salt and a jar. Measure 3 ½ cups of powdered sugar, 2 ¼ cups of cocoa powder and 1 tablespoon of sea salt. Place each ingredient into the jar and close the jar. Write instructions to mix 1 or 2 tablespoons of the mix into a mug of hot milk to enjoy some delicious hot chocolate.
12. Block Print Wrapping Paper
Making block print holiday wrapping paper is an all-around great activity for seniors with dementia. You'll need a roll of brown paper, a rubber stamp and an ink pad. Help your loved one stamp the image multiple times on the paper and let the ink dry before rolling it back up. The end result: A roll of holiday gift wrap made with love.
Making Meaningful Connections in Memory Care
The Glebe isn't an ordinary community that cares for people with dementia. We're here to help people live their best lives with an innovative approach to memory care that supports and empowers individuals through self-directed living. Contact us today to learn more about The Glebe's Cornerstone Memory Care program.