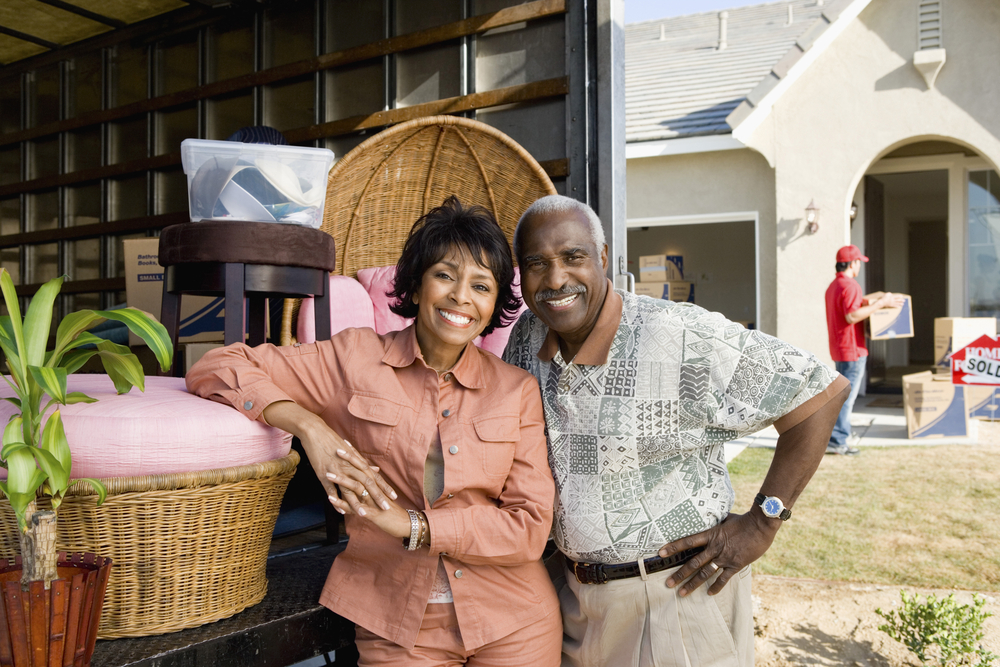 How Using Storage Can Help You Downsize On Your Timeline
Often, just the idea of downsizing can ruin a well-thought-out plan for moving into senior living. At The Glebe, we understand how stressful it can be to make a change that affects your daily environment, your memories, and your sense of home. Going through things you've collected throughout your life is something that needs to be done at your own pace. But it doesn't have to keep you from planning a worry-free future — that's where storage comes in.
Knowing you have all the extra space you need, and the time to make thoughtful choices you won't regret about your belongings, can truly make all the difference when it comes to downsizing. Keep reading to learn how to help make moving less stressful, more organized, and beneficial both before and after moving into senior living.
Organizing on Your Own Terms
At this point in your life, moving may seem more stressful than any other time simply because you've accumulated decades worth of home and family items. If you're feeling overwhelmed, start the process by exploring your storage unit options. Many locations offer temporary solutions such as month-to-month leasing and/or the ability to move to a smaller residence later, once you've moved and reassessed your items in storage. Knowing you have the flexibility to keep items now and potentially donate or sell them later keeps downsizing on your schedule.
Moving Tips for More Confidence
Downsizing can be rewarding in a number of ways beyond simply removing clutter from your life. If there are no family members or friends to give them to, look for organizations that would benefit from beloved items, such as donating musical instruments or art supplies to a local school. You can make connections with a new group of people with similar interests and give back to your community, all while knowing your items are going to a good home.
Remember, there are many ways to preserve precious memories in your life. Nowadays, you can consolidate boxes of photos, videos,and music recordings into electronic files you can still display without requiring lots of extra space. Ask friends and family for referrals on resources for protecting these moments for years to come.
Finally, to help in downsizing your current space, focus on your new residence. It helps you determine how much storage you need, but it also can alleviate anxiety about adjusting to your new home. Many senior living communities offer safety amenities that make daily activities easier or window placements based on the best view of the sunset. Maybe there's an heirloom piece of furniture you've had stored for years that you can now feature prominently with the layout of your new residence. Remember, a new space brings new opportunities!
Storage Tips for Less Stress
Once you've secured the proper storage for any valuable heirlooms or oversized pieces you no longer have room for but want to keep, make sure you're organizing those items in a way that makes them easy to find. No one wants to spend hours looking for one item within piles of boxes — with a little preparation now, you'll save time and energy once you've moved and want to locate something in storage.
Start by labeling each box of items with a title that indicates the contents (like the room the items were kept in, or what they're used for), and keep a master list of all boxes (both the title and what is contained inside). By keeping a copy of this list in the storage unit, you won't have to worry about remembering it before you're there to go through items.
Then, identify all boxes you may need the most once they go into storage. Examples include:
· Seasonal items (holiday decorations or clothing)
· Important documents (for taxes or in case of emergency)
· Travel items (luggage or equipment)
Be sure to keep these boxes easily accessible in storage, either near the front or in the middle (with extra space on either side so you can get to them). Mark your master list of boxes to note these boxes and where they're located, so you can easily find the items within the storage unit.
Get Started with The Glebe
Making the move to senior living easy is one of the first ways we enhance life for residents at The Glebe. Our moving specialists can help with everything from your floor plan layout to referring movers who will pack and unpack your items for you. We even have resident storage on campus to ensure you're never far from the things you love most. To learn more, contact us today. We'd love to hear from you!