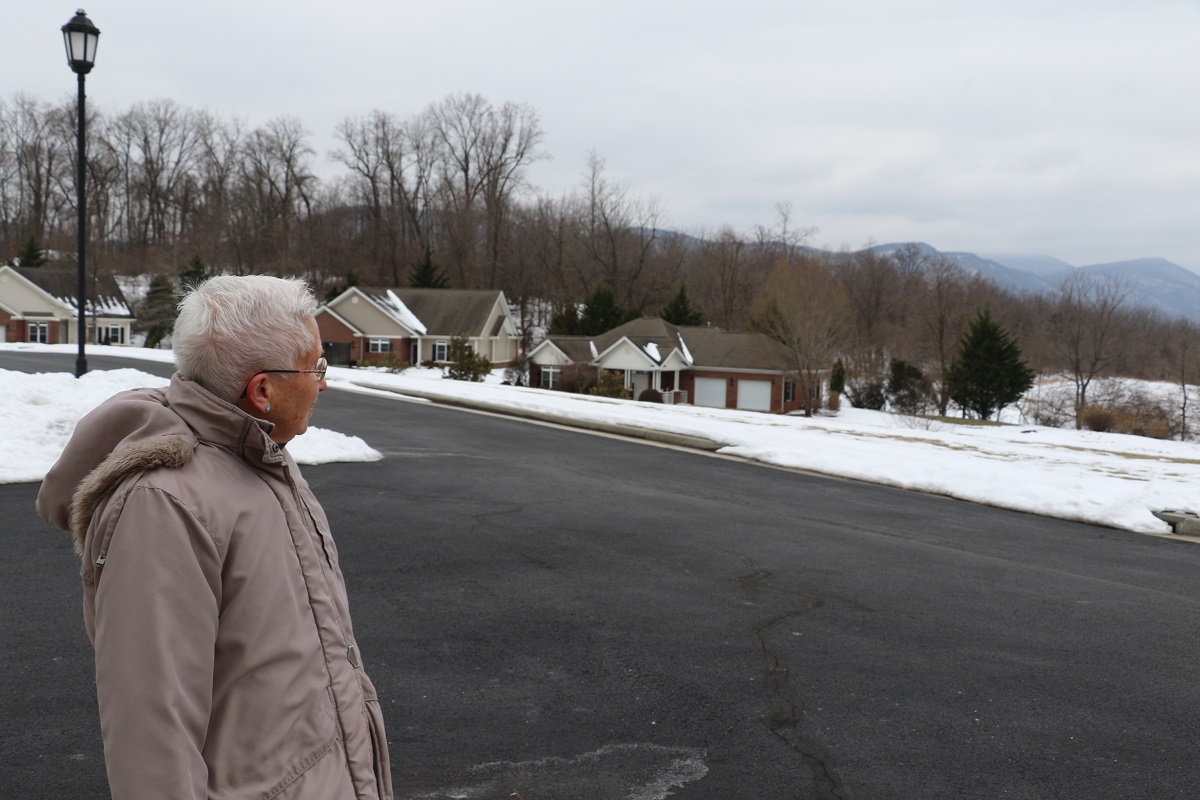 Glebe Resident Linda Gast Takes Fitness the Extra Mile
It is 4 a.m. and Linda Gast is in The Glebe's fitness room warming up. After an hour of stretching, she heads out for her daily morning walk, what she calls a "jumpstart."
"I'm not a cold weather person, but I'm challenging myself. I'm finding that I must get out and smell the fresh air sometime in the day. So, I'm making myself do it: cold, hot, any time. I find out it's working out very well," she said.
After walking for at least 30 minutes, she makes her way to a fitness class. Twice a week she attends an aerobics class. On Mondays and Wednesdays, she takes pilates classes. Then, on Fridays, she takes the functional fitness classes.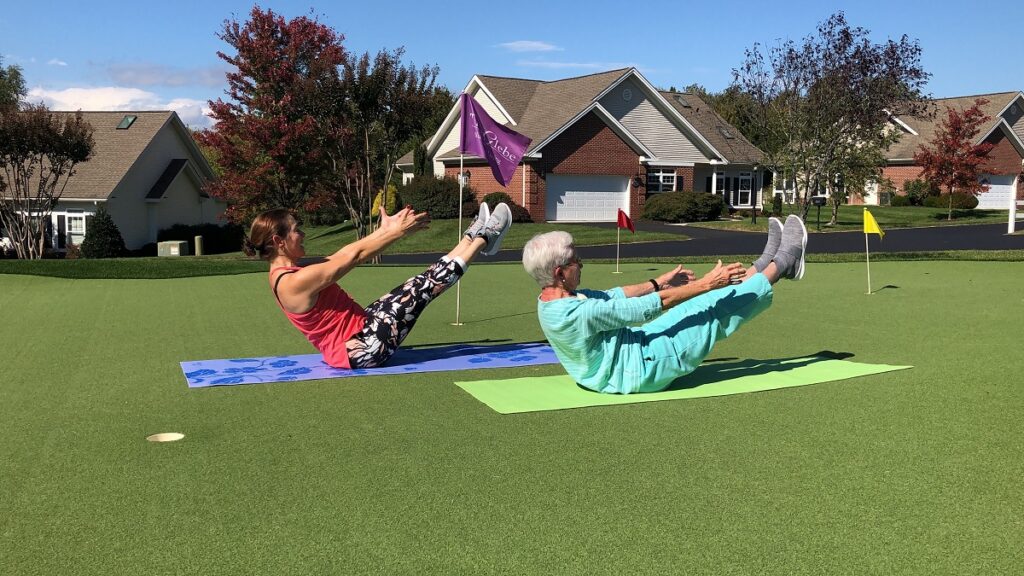 "I find something to do every day," Linda said. "Ever since I was a kid, I love being outdoors. I love sports. Anything I can try, I'll try it."
After her classes wrap up, Linda embarks on her second walk of the day. This time she goes to get her mail. When asked how many steps she is getting in each day she casually answered at least 10,000. When she goes for her walks, she hits all the community's floors, sometimes more than once.
"I've been going outside to get the mail. I take the long way to go around, so I get another walk in there," she explained. "It keeps me occupied. If I'm not doing something I don't know what to do with myself."
Never one to let moss grow under her feet, if Linda doesn't have something to do to stay active, she goes to find something new to try. Recently she has taken up billiards, playing pool with fellow residents most afternoons. In December 2021, Glebe team members took on a planking challenge to collect donations for the local food bank. Participants held a push-up position for as long as possible. Never having done a plank before, Linda decided she would try.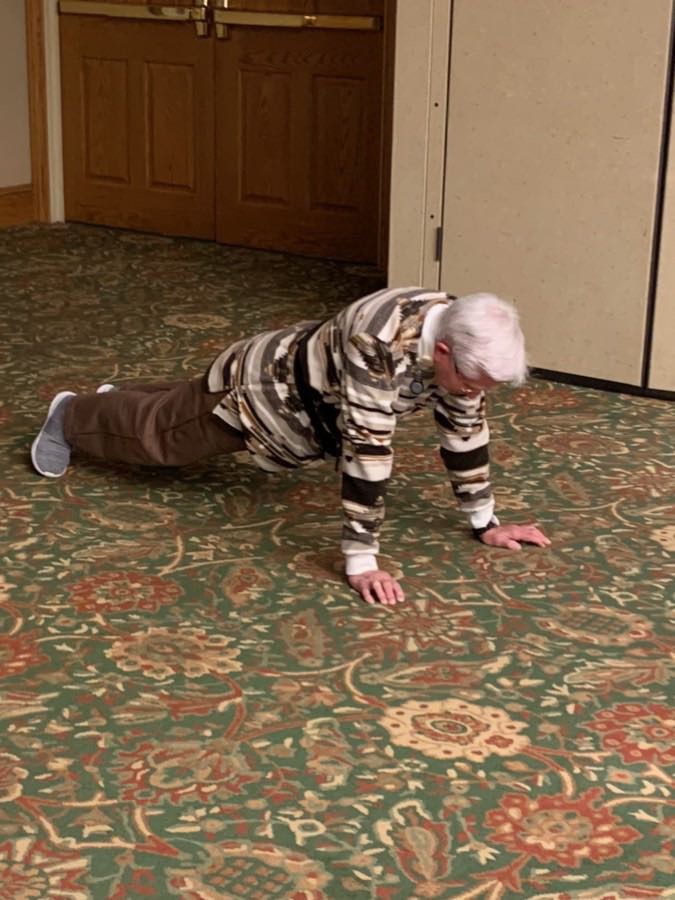 "The challenge was down to the last three minutes, and they said, 'let's all do the last three minutes together.' I was watching them, and I didn't know if I could last three minutes, but I wanted to try. So, I did. I was there three minutes," she said. "I probably could've done more but we ran out of time!"
When Linda isn't joining fitness classes or challenges, she spends her time with Max, the Glebe's miniature Australian shepherd. Despite her busy routine, she said she always makes time for Max.
"We're great friends. I've known him since he was a baby. I got used to walking him outside and he got used to me. Then he found out that I like to play ball with him, and he loves to play ball. So, every time he's here we go up to the apartment and play."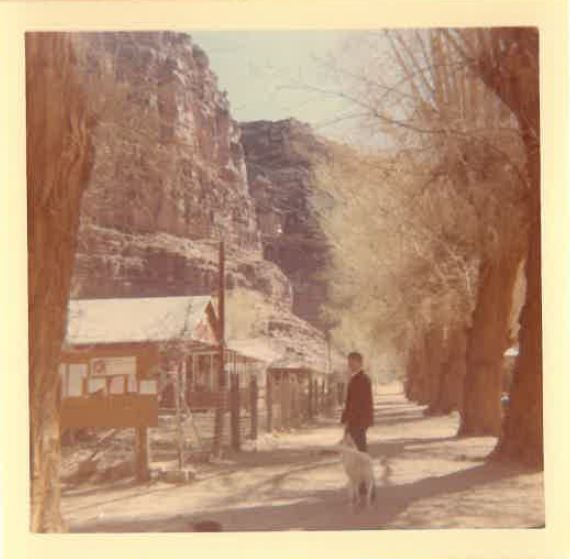 As a lifelong nurse, Linda got used to waking up early and staying on the go. She completed her nurse training on a reservation in Arizona. She loved the natural beauty of the area so much that she stayed until she retired. She calls the area "God's country," and urges others to visit. When she began looking for a life plan community to call home, she learned about The Glebe from her sister and came to visit.
"I opened the doors. It was 2005 and I liked the idea of it being brand new and I could break it in myself," she said. "I liked the area and the layout."
With her background in healthcare, she was also impressed by The Glebe's wellness program, Vibrance. Prior to moving in Linda had not taken organized fitness classes, opting instead for what she could do on her own. She would walk her dogs, take long walks or bike. But when the opportunity presented itself, she decided to challenge herself to stay fit for as long as possible.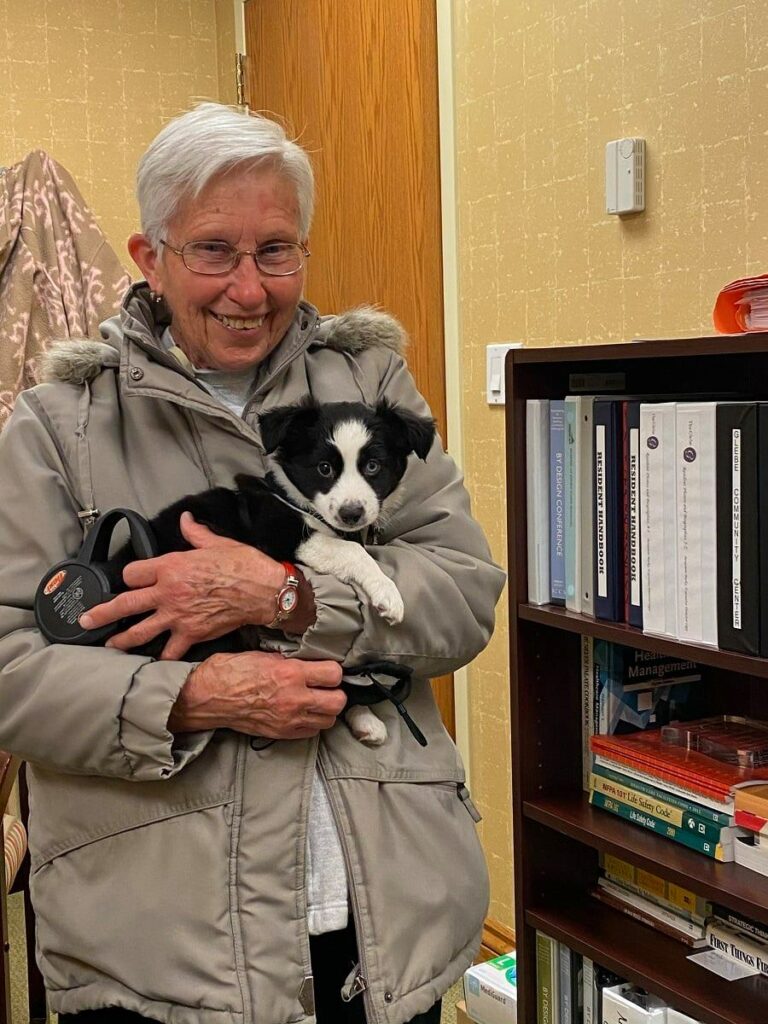 "I'll do it as long as I can. I keep on going, and every year I think 'surely this has got to slow down sometime,' but it keeps escalating," she laughed.
She credits The Glebe's wellness team with keeping her going. She's developed a great rapport with Fitness Coordinator Gaby Ball who she said pushes her to continue achieving her health goals.
"She challenges me to keep going, and if I can't I'll tell her but, I'm going to try it. She's a good person to have around."
Gaby said Linda is an inspiration and embodiment of what Vibrance is all about. "She goes up and beyond on everything she does. I can definitely say that she is one of the most active and in the best shape amongst residents at The Glebe. I just hope I will have her stamina and energy that she has!"
Linda said she hopes to inspire and encourage fellow residents as well. She said she's had her share of health problems and she is getting older, but she plans to keep going. Her best advice: "find something you love and keep on doing it as long as you can."
Gaby agreed. She said it is important for all residents to develop a fitness routine and nurture a healthy lifestyle.
"As residents feel better and stronger, they can live a happier, cheerful and satisfying life. That's when they can enjoy what The Glebe has to offer," Gaby encouraged.
The Glebe's Vibrance program offers more than 18 classes a week including water aerobics, chair yoga, chair pilates, seated exercises, aerobics, strength and stretch. The comprehensive wellness program was crafted in partnership with National Institute for Fitness and Sport Fitness Center Management.
"It keeps you going longer, it keeps your strength up and I would advise it. I'm going to push it to the hilt," Linda said. "I'm going to use it while I'm feeling good. What happens after that is okay with me." Linda said. "I'm going to use it while I'm feeling good. What happens after that is okay with me."
This article was first published in LifeSpire's Community Matters magazine. Check out the rest of the e-book version online: https://bit.ly/3hSWUfP.